Professor Sue Miller
Digital Portfolio


Who I am
I am an academic, writer and professional musician and a Professor of Music at Leeds Beckett University. I am also a professional flute improviser and musical director of Charanga del Norte, a band I formed in 1998.
2023 Arts Council Funded Tour: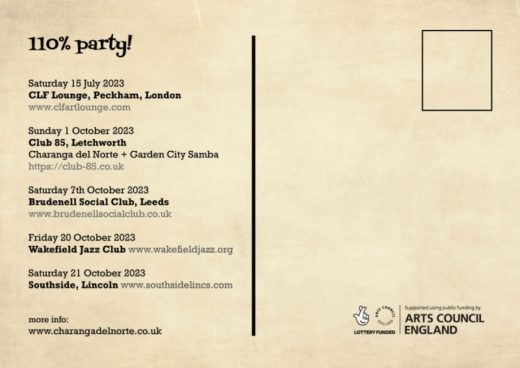 Charanga del Norte 2023 Tour Videos on YouTube:
https://youtu.be/qfJ4pu-oLuo?feature=shared
My specialism in Cuban/Latin popular music informs my deeper academic work and is where the focus of my published research and books lies. More broadly, my research activity centres on performance and production, French popular music, music analysis, improvisation and music education.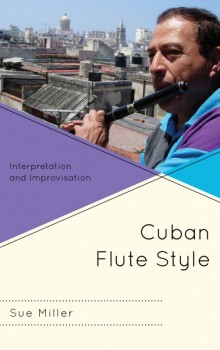 I also produce practice research publications in the form of recordings, music documentaries and animation films. A recent practice research recording project looked at capturing liveness in the studio and  Charanga del Norte's album Pachanga Time formed part of this. It was released online in summer 2020 and was released on vinyl in 2021. It gained a four star review in the June 2021 edition of Songlines Magazine. It is available online and on Bandcamp https://charangadelnorte.bandcamp.com/and a sample track is below:
I also work with film animators including Elroy Simmons, Ged Haney and Cuban dancer-animator Guillermo Davis.
My British Academy funded practice research project (2018-2020) employed experimental archaeology approaches to live studio performance. Here's a documentary video of me recording live takes 'early 1960s-style' with my band Charanga del Norte at the end of last year (as part of this research):
My Musical Journey
My passion is music and the experience I have had both academically and professionally has all informed that purpose directly and indirectly.  Everybody's musical journey starts somewhere and mine started with the recorder but developed into a feeling for pop, melodic jazz and Cuban music (Salsa/Latin).   As a flute, tenor sax and piano player you are directed towards classical work or jazz (at least you were in the 1980s!) and as well as sweating through all the formal grades  I enjoyed playing in school bands and the pit orchestra for shows,  later gigging in local pop bands in York in the 1990s playing flute and tenor sax.
As a languages student at York University and for a few years after graduation, I performed in local pop, folk rock and jazz bands in York and formed my own group with singer Gabrielle Starkey in the 1990s. We didn't have any wider ambitions than to write more female-perspective songs and play local gigs – I had only just taken up the tenor sax and you can hear me quote 'La Bamba' in my end solo on the song below – long before I had 'discovered' Latin music (or even before I'd learnt the correct playing techniques for sax!). Here's our song 'Big As a Building' – it is a demo so a little rough and ready:
Sadly our lead singer Gab died from cancer in 2019 but the year before she came up to Hull (despite being very ill) to hear her song rearranged  for community choir directed by Em Whitfield Brooks at Hull Freedom Festival in 2018:
After York I embarked on a postgraduate performance diploma at Leeds College of Music in 1993/94 studying jazz, pop, classical flute (for technique) and North Indian classical music (raag).  Here's a jazz piece I performed on piano in my final recital in 1994: https://www.charangasue.com/2011/03/my-postgraduate-jazz-recital-lcm-piano-hackensack-by-thelonius-monk/
Once I moved to Leeds I spent every Thursday night down the Underground Club  at the Casa Latina listening to live bands from the UK, Cuba, Colombia, Venezuela and the USA until 4am. That's where I heard the punchy sounds of Cuban flute improvisation. It wasn't until I had heard Cuban charanga music that I realised that a flute could be played in a melodic-rhythmic way as part of an uplifting and joyous dance band (loud and at the forefront of the music unlike in jazz) and this revelation set me on the journey that I have pursued ever since.  My work has taken me to Cuba many times and the mentorship of Richard Egües from Orquesta Aragón has been pivotal in teaching me to improvise in a clave-based style and to pass that knowledge on to my students. Inspired by the music I heard at the Casa Latina underground club (including the DJ sets) I set up my own band Charanga del Norte and we played there too: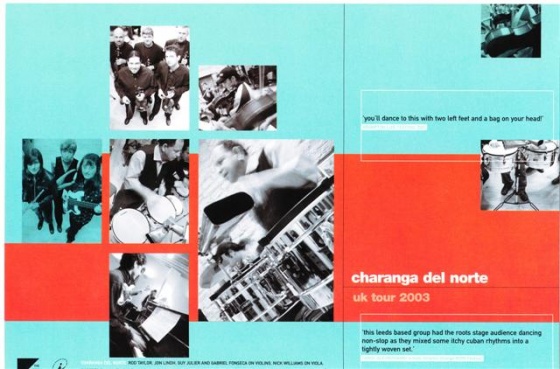 Music is my life and I have had some incredible teachers and mentors who have helped me on my way including Dharambir Singh (Indian music), Nikki Iles (jazz piano), Bill Kinghorn (jazz improvisation analysis) and Richard Egües (Cuban flute). I think most musical people have idols who motivate them to pursue a career in music. This is me in Havana in 2000 with my idol –  the amazing Richard Egües from Orquesta Aragón.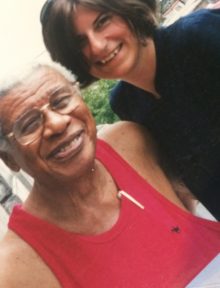 Richard was an exceptional improviser, composer, arranger and teacher and I've learnt a lot about how to teach improvisation from him. I was so lucky to study with the most famous flute player in Cuba and still can't quite believe my good fortune.
After several Arts Council of England funded UK tours with my band I embarked on a PhD in improvisation (part-time whilst continuing to earn a living as a freelance musician) at Leeds University in 2006  – doing a written thesis together with audio and video recordings (practice research). Here I am leading a conga line of graduating PhD students in 2011 in the Cloth Workers' Hall, Leeds University.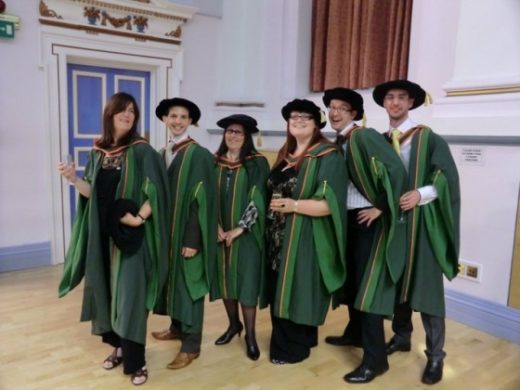 In addition to my professional band I created a 30-piece Cuban big band in 2001 and have taught and directed amateur and student musicians in Latin big bands and smaller ensembles at  Yorkshire College of Music, Leeds College of Music (now Leeds Conservatoire), Leeds University, York University, Leeds Beckett and Anglia Ruskin University. I've also organised my own Latin music summer schools in the UK and Havana. The Latin big band I founded in Leeds in 2001 is now running independently as Los Camaradas. I love band leading and arranging and particularly enjoy coaching my students in rehearsal to get things not only rhythmically tight but dynamically exciting and expressive.
As demonstrated by the example of 'Big as a Building' you never know what the long term holds creatively – you put stuff out there and it takes on a new lease of life later on. An example of this is my recent collaboration with Lin Manuel Miranda's Cuban American music arranger Alex Lacamoire where I recorded two songs by Miranda 'Vivo Theme' and 'One of a kind' for the Sony Entertainments production of the animation film Vivo (released 2021). Lacamoire heard my playing online and contacted me directly as he needed charanga flute recorded for the production.
My Teaching Expertise and Ethos
As a teacher I recognise that students have a passion for their subject and are looking to develop their specialisms.  I encourage students' particular interests and enthusiasms while expanding their horizons, and work at building their confidence and self awareness as they move through their own musical journeys.  My teaching is informed by both my professional practice, my life experience as a freelance musician and my academic research, both scholarly and practice-based.  As a musician you are part of a community of people whose life force is driven by music –  giving students the ability to work independently to grow their art and then spread it out into the world drive me. The value to me of teaching is hearing students produce and perform music that moves me, that is innovative and unique and lives in the world.
My Teaching Legacy
Many of my former students have gone on to further study, careers in teaching (primary, secondary, HE, instrumental and vocal teaching), music performance, community music and music therapy. I  try to help students gain grants, internships, jobs and places on postgraduate courses as much as I can.
My International Outlook
I speak and write several languages (French, Spanish, a little Hindi) and have postgraduate music degrees specialising in Caribbean, African American and French popular musics, meaning I am committed to an international outlook and to better representation, equality and diversity within the music curriculum (particularly given the importance of the Caribbean and the Americas to popular music history worldwide). On my modules and courses students perform and analyse a wide range of musics as I aim to broaden and enrich their perspectives. In turn my students widen my own knowledge and understanding through bringing their own interests, talents and ideas to the table.
I started teaching professionally back in 1990 as a primary school teacher and my international approach was appreciated  by one of my first ever students, little James (I still remember him).