Cuban Music –  History, Analysis and Performance
Latin Music in the USA
Performance Aesthetics
Improvisation Studies
Creative Process in Improvisation
Music, Gesture and Dance Relationships
Practice Research and Artistic Practice
Performance and Production Collaborations
French Popular Music and Culture
New Areas in Ethnomusicology (interdisciplinary work)
Analysis of Popular and 'World' musics
History and Analysis of African American Music
African American Studies and the Concept of Signifyin(g) (the work of Henry Louis Gates and Samuel Floyd)
Book Publications:
Sue's first book Cuban Flute Style: Interpretation and Improvisation was published in 2014 by Scarecrow Press and looks at the history of the style and performance practice whilst analysing recorded solos in-depth and examining the relationship between composition, improvisation and the creative process.
Her second monograph Improvising Sabor: Cuban Dance Music in New York  published by the University Press of Mississippi in 2021  looks at the performance practices of Cuban  dance music in New York.
Practice Research:
Sue was awarded a British Academy grant to undertake a performance and production project looking at capturing liveness on record. See more details on this site https://www.charangasue.com/british-academy-research-project/
Artistic Practice:
Sue has recently collaborated with Cuban American arranger Alex Lacamoire, recording Lin Manuel Miranda's compositions 'Vivo Theme' and 'One of a Kind' on charanga flute for the Sony Entertainments Vivo animation (2021)
Interdisciplinary Work: music, dance and animation
Research involving a collaboration with dancer turned animator Guillermo 'El Iyawo' Davis and new animations 'Atilana'  are based on this interdisciplinary research and an article is due for publication in the British Forum for Ethnomusicology journal 2021/2022.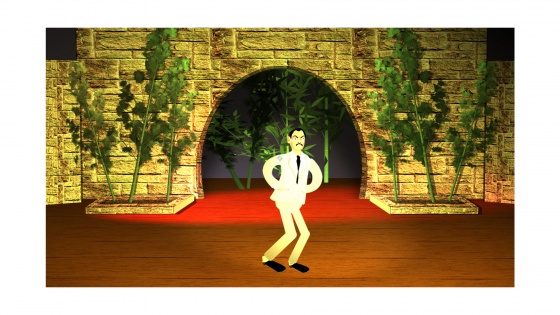 PhD:
Sue obtained a  PhD from the University of Leeds, UK in 2011, where she combined her practical work as a performer with more traditional research methods and academic writing.  Sue was supervised at the University of Leeds School of Music by Dr Luke Windsor. Her research covered various academic areas such as music analysis, improvisation, black cultural studies, jazz studies, ethnomusicology, popular music/música popular and performance. Her thesis and recordings portfolio  'Flute Improvisation in Cuban Charanga Performance', had a specific focus on the work of Richard Egües and Orquesta Aragón and is available from the University of Leeds library.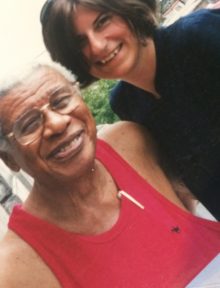 Richard Egües and Sue Miller, 2001