Latin Music Workshop Day SUNDAY 24 APRIL 11AM-4PM
At  Music House (formerly Yorkshire College of Music) St Marks House, 1 St Marks Avenue, Leeds LS2 9BN
Grooves and Improvisation in the context of Latin/Salsa/Cuban Popular Dance Music:
 A Latin Music Workshop Day for Instrumentalists, Vocalists and Percussionists
THE WORKSHOP DAY
The workshop is directed by Professor Sue Miller, bandleader and founder of Charanga del Norte since 1998 assisted by pianist and percussion tutor Helen Curtis. The workshop explores a variety of Latin/Cuban music popular styles through a mixture of workshops, sectionals and ensemble catering for brass, strings, guitar, woodwind, percussion, vocals, piano, and bass. In these workshops participants will be exploring the feeling of groove, clave feel, and Latin clave-based improvisation within an ensemble context.
Book Tickets via Eventbrite Link here: Eventbrite Booking for this workshop
COURSE TUTORS:
Professor Sue Miller (B.A., PGCE., PGDM., MA., PhD) – Musical Director of Charanga del Norte
Helen Curtis BA (Hons) LCM, Latin Piano, Vocals and Percussion
(pianist and coro singer with Charanga del Norte)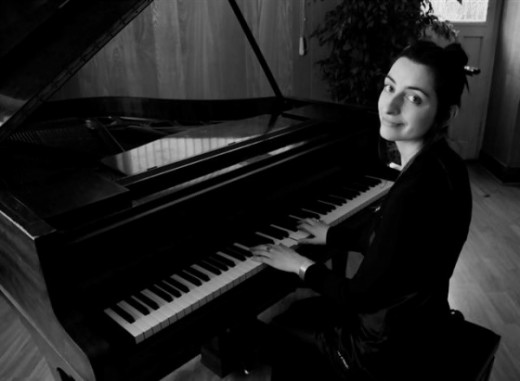 Fees: payable on the day in cash or in advance via bank transfer (details will be provided)
£40 for the day
Students: £30 for the day
Extra Discount for entry to Charanga del Norte's performance at The Wardrobe on 10 June 2022 via a discount code provided. For tickets see
https://thewardrobe.seetickets.com/event/charanga-del-norte-rumberos-de-palo/the-wardrobe/2302132?fbclid=IwAR01QozcKYZHrRF4LBhksb6BjvWdFo5l-HIGqzKzb7vBNNFkIh4UBJMDuk8
Enrolment:  Enrolment via email to Sue Miller charangasue@ntlworld.com
CONTACT & QUERIES :
Professor Sue Miller
Tel 07957 244 167
Email charangasue@ntlworld.com
Websites www.charangasue.com
BIOGRAPHIES
Sue Miller
Sue is a professional flute player, improviser and arranger and is musical director of 'Charanga del Norte,' a dance band she founded in 1998. Past performances include The Bridgewater Hall Manchester supporting Buena Vista Social Club's Eliades Ochoa, Cambridge Jazz Festival, and The Barbican, London supporting Orquesta Aragón and Changüi de Guantánamo (alongside several Arts Council funded UK-wide tours). She is Professor of Music at Leeds Beckett University and has written several books on Cuban music and improvisation (Cuban Flute Style: Interpretation and Improvisation, 2014 and Improvising Sabor Cuban Dance Music in New York, 2021). In addition to her work with Charanga del Norte Sue has worked with Lin Manuel Miranda's top arranger Alex Lacamoire, recording for the Sony production of the animated film Vivo in 2021.
Sue has a long track record in music education and has built up a body of work on Latin  music since 1997 consisting of annotated transcriptions and arrangements for Cuban music big band, son band, charanga orquesta, trombanga and salsa groups. She set up The Cuban Music Big Band at Yorkshire College of Music in 2001 in order to teach Cuban music and moved the group to Leeds College of Music in 2004 – 2009 as it expanded to a 30-piece band. Since then this band has run independently as local community band 'Los Camaradas.'
For over 20 years Sue has written course materials on various aspects of Latin/Cuban music which have been used in her educational work both as a freelance musician and also within higher education. In addition to Latin music courses and summer schools in the UK and Havana she has directed pre-concert workshops as part of Charanga del Norte's performance engagements and outreach (e.g. at Instituto Cervantes, Cambridge Jazz Festival, Humberside Youth Music and Harrogate International Festival). She has taught bespoke Latin/Cuban music courses at Yorkshire College of Music (now Music House), Leeds College of Music (now Leeds Conservatoire), Leeds University, Anglia Ruskin University, Leeds Beckett University and York University.
Helen Curtis
Pianist, percussionist and vocalist, Helen Curtis is the northern pianist with UK's premiere Cuban music band 'Charanga Del Norte.' Helen has a classical background having studied at Leeds College of Music with Mark Fitton and Julian Cima, but was drawn into the sounds of Cuba on nights out in Leeds. She spread her classical wings and began to play and study Cuban and Brazilian piano and percussion, studying in the UK as well as in Cuba and Brazil. For over 20 years Helen has led, written music for and been involved with large scale musical projects such as  Global Grooves, and was also the conga player in the band project Trombanga del Norte led by Sue Miller 2010 to 2011. Helen is now widely regarded as one of the UK's top pianists in the Cuban genre.
Helen has very eclectic musical tastes and, in addition to classical and Latin dance music, she specializes in Brazilian percussion, Georgian polyphonic singing and Swiss folk music. Helen performs professionally, works as a musical director, workshop facilitator and also teaches privately.