On Saturday 24 November 2018 Charanga del Norte will be performing at 3.45pm at the end of the Latin American Music Seminar day at Senate House, London, room G22. Book your place via Eventbrite:
Live and Unplugged the band start their 20th anniversary events with this gig. The music begins at the end of  a day of presentations on aspects of Latin American and Caribbean music. Dr Sue Miller will be talking about her next book 'Improvising Sabor: Afro-Cuban Dance Music in New York (University Press of Mississippi, 2019), discussing in particular the pachanga. The band will be performing US-based Cuban dance music so expect plenty of pachanga and Latin Soul!
Refreshments provided.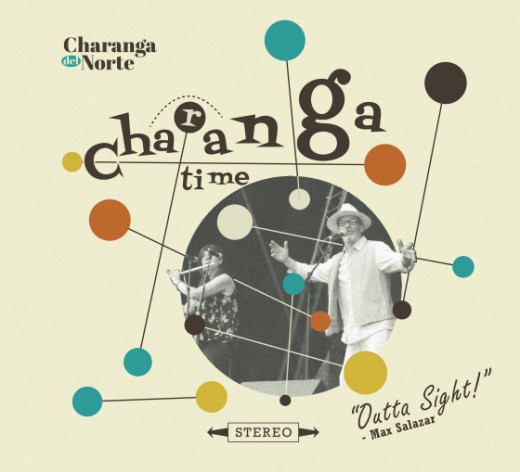 More information: Latin American Music Seminar Day
Information below for the full day of talks and music:
LATIN AMERICAN MUSIC SEMINAR
Saturday 24th November 2018
Room G4

Senate House, Malet Street
London WC1E 2HU
The Latin American Music Seminar is a British forum for Latin American music research that meets twice yearly. Please contact Henry Stobart (h.stobart@rhul.ac.uk) if you would like to be included on the mailing list, or if you wish to offer a presentation or to perform at a future seminar.
10.15am          Coffee 
10.40               Welcome
10.45               Ditlev Rindom (University of Cambridge), Old News: Verismo opera in Buenos Aires c1900
11.30               John Cowley (Senior Research Fellow, Institute of Commonwealth Studies), 'Justice In The World': Trinidad Calypsos on world and local events recorded in New York 1934-1945 — a work in progress.
12.15               Sue Miller (Leeds Becket University), Charanga or Pachanga? The Rebranding of Cuban Charanga in 1960s New York.
1.00                 Lunch (provided) – in Room 246, Senate House
2.15                 Fabiola Orquera (National Research Council-Argentina (CONICET) – Instituto de Investigaciones sobre el Lenguaje y la Cultura (INVELEC)), Atahualpa Yupanqui, from Tucumán to Paris: internationalizing Argentine social folklore
3.00                 Ariel Cajal (guitarist researcher), Mi alma en Eduardo Falú: an Argentine folk music guitarist and composer – tribute and introduction
3.45                 Tea – live music: Charanga del Norte (directed by Sue Miller): celebrating the group's 20th anniversary – in room G22, Senate House
We ask for a contribution of £8.00 towards coffee, tea and lunch (unless presenting a paper or performing). To attend, please book a place at:
https://ilas.sas.ac.uk/events/event/16574
We are grateful to the Institute of Latin American Studies and the
Institute of Musical Research for their support of this seminar series